January 27, 2020 – Welcome to the PAC Global Leadership Awards Nominee Roundup! Each week we will be featuring five of the fantastic nominees, leading up to the ONEof100 Summit on February 18, 2020 where the winners will be announced.
---
MISS VICKIE'S SIGNATURES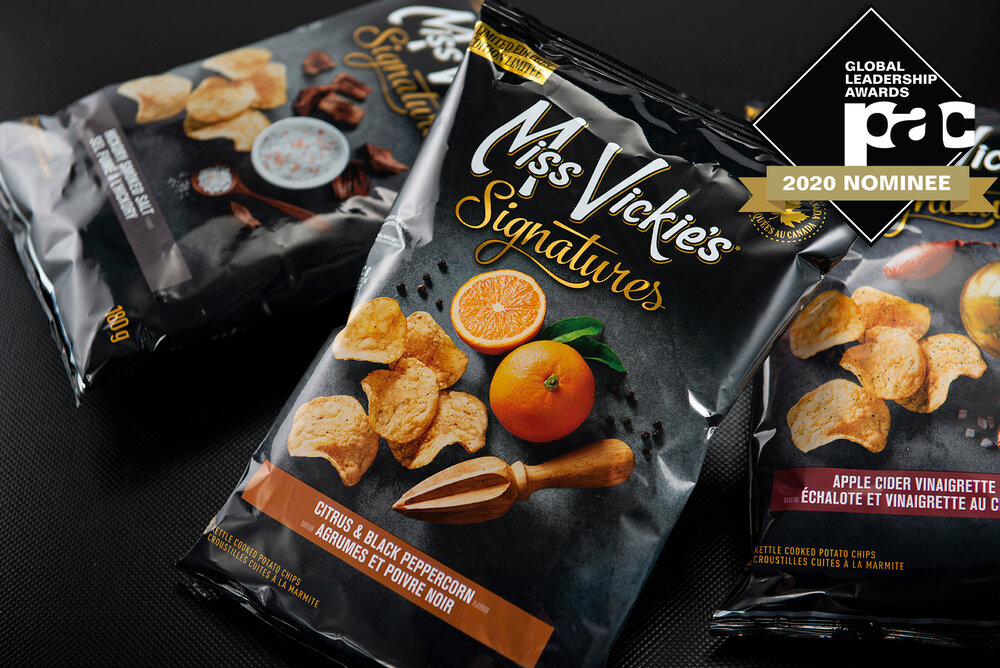 The Miss Vickie's Signatures line is an indulgent, premium snack offering featuring imagery of the key ingredients and unusual props or cooking utensils displayed in a way you might see on a "foodie" Instagram feed. The use of the darker, richer palette and the beautiful full color photography clearly signals to the consumer that this is not your everyday Miss Vickie's.
---
MUTANT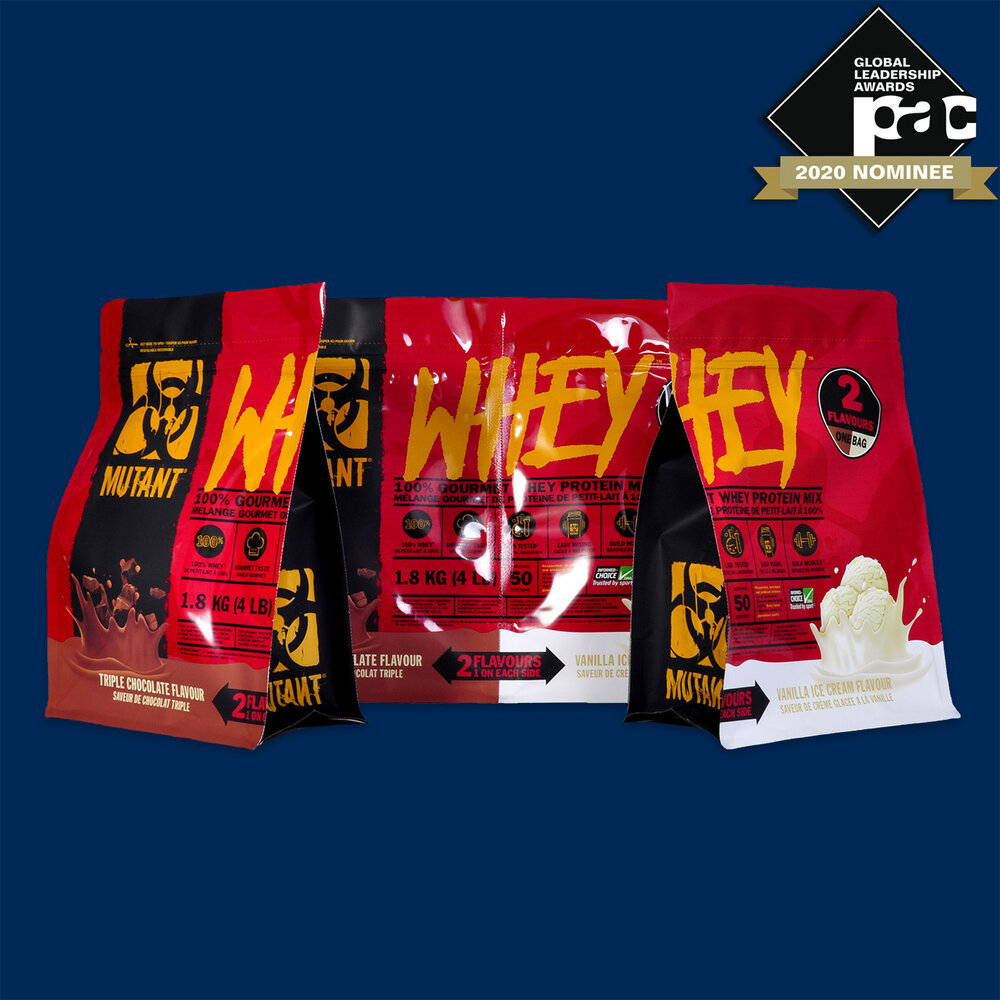 The ChamberPouch is a brand innovation platform enabling food and CPG companies to combine existing products, introduce new ones, and create combinations, promotions and configurations previously not possible in flexible pouch formats. The technology enables you to have multiple chambers fully isolated from each other, but still joined on all sides with a perforation for easy consumer separation. Functionality at home is one of the key reasons for choosing this pouch style. The consumer can take this pouch and separate it into two for easier positioning in their cupboards.
---
MARTHA STEWART FOR TRUE NORTH SEAFOOD
In their quest to break down consumer barriers, True North Seafood teamed up with Martha Stewart to produce a range of high-quality seafood + signature ingredient recipe kits. The designs feature visual shortcuts to communicate 'delicious, easy to prepare seafood' with food photography styled on contemporary kitchenware in a setting that was worthy of Martha's own table. This one-two punch of high-quality product and a trusted source overcomes the consumer hurdles associated with purchasing seafood.
---
UNILEVER AXE/LYNX HOLIDAY "HEXACLE" GIFT CARTONS
This unique hex-bottom, round-top shaped "Hexacle" package with brand-inspired patterns in the graphics, provides a distinct and premium package that gets consumers' attention in the very busy holiday shopping environment. The premium look of the pattern graphics on the package allow shoppers to forego the step of wrapping the package before gifting it. The new Hexacles eliminates use of plastic inserts, replacing them with an oversized paper bag which provides gentle padding and protection.
---
FROOT LOOPS
Froot Loops celebrates the awesomeness in all of us. It's a fruity, colourful reminder to treat every day like a brilliant, exciting adventure. On a functional level, Froot Loops is a delicious cereal that satisfies sweet/sugar cravings and gives kids the most fruity, multisensory cereal experience. The new Froot Loops design veers from the typical cereal-in-a-bowl arrangement and instead leverages the power of character. It tells a story of delicious fun that can be enjoyed ANY time of day.
For more information contact Andrea May at amay@pac.ca or visit www.pac-awards.com/2020-nominees to see all of the amazing nominees.