PAC Global provides strategic custom consulting and guidance from highly experienced industry leaders with critical focus on packaging innovation, sustainability and a circular economy.
Our team of experts come from an array of backgrounds and with over 100 years of combined packaging experience. Their extensive background and broad skillsets are reflected in the value PAC Global provides in working with you.
Brand Owner Packaging Research & Development Expertise
Alan Blake brings a brand owner perspective with more than 20 years at Procter & Gamble in packaging research and development.
He was the corporate leader for P&G's global Packaging Sustainability program supporting the company's long-term vision – stating that all packaging can be reduced, reused, recycled – promoting the use of recycled materials. Alan has extensive experience as a conference speaker, moderator, and facilitator.
PAC Next Life Packaging Consulting Expertise
Dan Lantz has more than 30 years of experience in end-of-life materials management. He worked in recycling operations for six years. He worked with Stewardship Ontario in the design of the Blue Box Program Plan and in the design and operation of the BC-wide EPR-based recycling program. Dan teaches the Packaging Circularity course for PAC Global.
He worked on the development of the Golden Design Rules and teaches the courses and webinars for PAC Global/CPP. He is an advisor to the CPP. Dan works as a strategic consultant to both industry associations and private sector clients along the packaging supply chain. Dan has specialist knowledge of Extended Producer Responsibility (EPR) and stewardship, package design optimization within the circular economy and recycling program and facility design and operation.
PAC NEXT Program Manager & Innovation Research Lead
Andrew Macdonald manages PAC Global's packaging sustainability and circularity program – PAC NEXT. He co-teaches PAC's Circularity Course and leads the development of our Innovation Pathways database. As PAC's lead on reusable/refillable packaging, Andrew tests models, tracks innovation & research, and has a growing global network active in this field.
Andrew previously lectured at Ryerson University on Sustainability in Print & Packaging and holds a Master of Environmental Studies from York University.
Packaging Development, Safety, and Sustainability Consulting and Training
Claire Sand thinks of "all food packaging all the time." As a scientist, she focuses on packaging that increases the shelf life of food in the most sustainable way possible. Claire has over 35 years of expertise in packaging suppliers, brands, and retailers ranging from basic research through marketing. Recent projects include creating a three-phase innovation pipeline for a paperboard packaging supplier, quantifying the impact of 40 packaging solutions to prevent food waste for 15 categories, and developing and ranking more sustainable packaging solutions for three brands using LifeCycleImpact assessments.
Claire is an Adjunct Professor at Michigan State University and CalPoly and a recipient of the lifetime achievement award in food packaging and a Fellow of the Institute of Food Technologists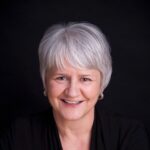 Cheryl Sullivan has over 40 years in the packaging industry with hands-on experience in the flexible plastics, folding cartons, and corrugated industries. Her roles included sales and marketing, product development, operations, and continuous improvement.
Since 2009, she has operated her own consulting company conducting packaging-related research, providing training for agri-food and university programs, and helping packaging companies get IFS PACsecure certified.
Cheryl is an active member of PAC Global as Chair and Membership Director of the Pacific Region Leadership Council. She also supports International Featured Standards (IFS) in marketing their standards and programs.
Areas of Expertise:
Packaging design for circularity and sustainability
Packaging sustainability strategies
Understanding and applying the Golden Design Rules
Implementation partners for the Canada Plastics Pact (CPP) Road Map
Reusable/refillable packaging
Canadian legislation and regulation – Blue Box Programs; bans/restrictions
Extended Producer Responsibility (EPR)
PAC Global Golden Design Rules (GDR) Consulting & Training
In 2021 the Consumer Goods Forum's Plastic Waste Coalition finalized a set of nine Golden Design Rules (GDRs). These rules are voluntary commitments intended to help achieve the targets laid out in the Ellen MacArthur Foundation's New Plastics Economy Global Commitment.
Coalition members from around the world, with a shared revenue of more than 1 trillion euros and representing more than 10 percent of the global plastic packaging market, have committed to adopting these rules wherever possible by 2025.
PAC Global Consulting and Training explains each GDR in detail, and provides specific examples of problematic packaging. Organizations can work with the PAC Consulting team to identify the most efficient and effective ways of adhering to some or all of the GDRs. To support this work the PAC team draws on its online packaging benchmarking tool (PIP360) and its growing database of packaging innovations in design, recovery (including reuse), and material circulation (recycling and composting).