Nathan Anderson
CEO, Co-founder
Scantrust
Session Date: Wednesday, June 9, 2021
Session Time: 2 PM New York | 7 PM London | 11 AM Los Angeles
Nathan is the co-founder and CEO at Scantrust, a connected goods platform with solutions that help maintain brand integrity through active brand protection, deliver valuable consumer insights, and unlock growth potential in the goods companies sell. Nathan has extensive international experience with 10+ years being based in China and is currently based in Amsterdam. He has worked at several start-ups, scaling and leveraging his business experience in varying leadership roles.  Nathan is also a dedicated supporter of social impact causes, serving on the Board of Directors of the Bruce J. Anderson Foundation and the Advisory Board of the CadaVida Foundation
---
Sam Boex
Co-Founder
Flexi-Hex
Session Date: Wednesday, June 2, 2021
Session Time: 2 PM New York | 7 PM London | 11 AM Los Angeles
Co-Founder Sam Boex, along with his twin and co-Founder Will, recognised the impact that single-use plastic was having on their local and the world's marine environment. Their passion for surfing and a background in design pushed them to look at packaging solutions from a new perspective, with a vision to remove plastic from the packaging industry. Sam is an instrumental figure in Flexi-Hex's journey from its seed idea to an internationally known packaging brand. With a background in product design, Sam takes the lead on everything creative, pushing the visual and technical boundaries of eco-packaging.
---
Kayli Dale
CEO and Co-Founder
A Friendlier Company
Session Date: Wednesday, June 2, 2021
Session Time: 2 PM New York | 7 PM London | 11 AM Los Angeles
Kayli Dale, CEO, and Co-Founder of A Friendlier Company launched the business with one purpose: to be part of the solution to pollution.
The Chemical Engineering graduate says, "we cannot continue to live the way we are today.  We will run out of resources and space to put our waste.  We are ruining our beautiful planet and harming all of its creatures."
After growing up and attending high school in St Thomas, Ontario, Kayli achieved her BASc Applied Sciences – Honours Chemical Engineering from the University of Waterloo.  Outside of her first class on day one is where she befriended Co-Founder Jacqueline Hutchings.  The two have been inseparable since, including time together for one term in Lund, Sweden, and traveling through Europe before graduating.
Ms. Dale worked as a Process Engineering Student with Solvay's Phosphine and Derivatives Plant.  She later interned in Business and Product Development at ExVivo Labs (now Kenota Health).  Her manufacturing experience expanded through taking on challenging roles of Plant Engineering at Mondelez International Biscuit Plant and Area Leader at GM CAMI Assembly Plant.
"We're creating so much pollution," Ms. Dale explains.  "It was a shock to see that these companies who market themselves as leaders in sustainability were creating so much waste and emissions."
Along with her co-founder, she has been working non-stop on simplifying reuse – the mission of A Friendlier Company.  Since its inception in October 2019, the two founders onboarded their first dining customer during the height of the 2020 pandemic – Ambiances Gourmandes.
When this Guelph resident is not meeting current and potential customers, updating the consumer APP, and driving down the 401, she enjoys practicing hot yoga and spending time outdoors.
---
Claudio Gemmiti
Chief Innovation Officer
Club Coffee
Session Date: Wednesday, June 2, 2021
Session Time: 10 AM New York | 3 PM London | 7 AM Los Angeles
Claudio Gemmiti has led Club Coffee's disruptive approach to innovation in the coffee world since 2013, with a focus on sustainable packaging solutions. Club's first major breakthrough under his leadership was the world's-first compostable single-serve coffee pod. Claudio's latest project arrives on store shelves later this year when Club Coffee and its brand partners introduce Boardio®, a revolutionary, high-barrier, paper-based, recyclable packaging format, for coffee. Before joining Club Coffee, Claudio earned a strong reputation as a strategic thinker with deep CPG R&D acumen in building a record of success with iconic brands at Loblaw Companies Ltd. and Procter and Gamble.
---
Ian Gordon
Senior Vice President
Loblaw Brands Ltd.
Session Date: Wednesday, June 2, 2021
Session Time: 10 AM New York | 3 PM London | 7 AM Los Angeles
Ian Gordon, Senior Vice President, Loblaw Companies Limited, has led the development and innovation behind some of Canada's largest consumer brands: President's Choice, no name, Life Brand, and others.
He now leads Loblaw's plastic reduction strategy, overseeing the company's cross-divisional steering committee. He brings a broad perspective to the plastics challenge, following senior sales and marketing roles at CPG companies, Unilever and International Multifoods, and as president of ACLC Advertising. He is a board member of The Canadian Sport Institute, the Canada Plastic Pact, and a graduate of Queen's University.
---
Ashley C. Hall
Director of Sustainable Packaging
Walmart Stores Inc.
Session Date: Wednesday, June 9, 2021
Session Time: 2 PM New York | 7 PM London | 11 AM Los Angeles
Ashley C. Hall is a Director of Sustainability for Walmart Stores Inc. Based in Bentonville, Arkansas, she works with Walmart associates, suppliers, NGOs and other organizations on nature, plastic, and packaging issues. Ashley is focused on helping increase the adoption of sustainable and regenerative practices in supply chains, reduce the use of unnecessary plastic, and accelerate Walmart's Private Brand commitments to achieve 100% recyclable, reusable, and compostable packaging. In her spare time, you can find Ashley with her nose in a good mystery novel or playing outside with her two boys.
---
Jacqueline Hutchings
COO and Co-Founder
A Friendlier Company
Session Date: Wednesday, June 2, 2021
Session Time: 2 PM New York | 7 PM London | 11 AM Los Angeles
Jacqueline "Jacquie" Hutchings, COO and Co-Founder of A Friendlier Company started the business with the intention to eliminate the linear economy and simplify reuse.
This University of Waterloo graduate came to realize after travelling and living abroad, "people have become too focused on economic growth that they ignore the deadly cost it has on the planet."
Born in Calgary, AB and raised in Woodslee, ON, Jacquie earned her degree in BASc Applied Science – Chemical Engineering.  On day one of class she met Co-Founder Kayli Dale and the two instantly became friends.
Ms Hutchings completed a term in Lund, Sweden on a scholastic exchange.  She then lived four months in Hong Kong and four months in Portsmouth, England.
Her expertise was acquired through her work as Process Engineer at Magna International, Irving Tissue, Pilot Project Engineer at Toyota Motor Manufacturing Canada and a Compounding Technician at Estee Lauder. Ms Hutchings applied her creative talents in the roles of teacher and Illustrator at BookTalk Limited HK.
"Living in Hong Kong is where I had an environmental awakening," she explains.  "I came home and reevaluated my own personal lifestyle, and made conscious changes to help the environment, like following a plant-based diet and cutting back on waste."
Since October 2019, she has applied her process improvement, optimization and design skills to launch A Friendlier Company with her co-founder.  The fruits of their efforts – simplifying reuse, came at the height of the 2020 pandemic when the first location Ambiances Gourmandes registered to carry the Friendlier containers.
This is a personal mission for Jacquie as she says, "the planet doesn't need people. We need the planet… and we need drastic change."
When this Guelph resident is not focused on continuous improvement projects for A Friendlier Company, she enjoys running, cooking, and going on adventures.
---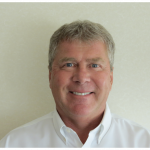 Carl Joachim
Co-Founder and Chief Marketing Officer
ePac Flexible Packaging
Session Date: Wednesday, June 9, 2021
Session Time: 2 PM New York | 7 PM London | 11 AM Los Angeles
Carl Joachim is Co-Founder and Chief Marketing Officer of ePac, an all-digital manufacturer of flexible packaging.
Carl has over 25 years of executive marketing management experience with Xerox, Ocè, and Ricoh, developing markets for production digital printing technologies used by data centers, commercial printers, and in-plant print centers across the US. In 2013 he turned his focus to the packaging industry, and in 2016 he, along with two business partners, Jack Knott and Virag Patel, created ePac as the first all-digital flexible packaging company in North America.
---
Ryan Kiley
Director, Market Development
ePac Flexible Packaging
Session Date: Wednesday, June 9, 2021
Session Time: 2 PM New York | 7 PM London | 11 AM Los Angeles
Ryan joined ePac in November 2020 and has spent 25 years on the software and services side of the digital printing industry bringing innovative solutions to market and to the customers and communities we serve.  At ePac, Ryan is responsible for the Connected Packaging portfolio, targeted growth segments, and other solutions that make ePac the leading technology company in the digital, flexible packaging market.
Ryan is a software engineer by education and began his career at IBM's Networking Hardware Division in RTP, NC.  He then spent 11 years at Rochester Software Associates, Inc. before driving the global portfolio of solutions and services in Ricoh's Commercial and Industrial printing business group from 2006-2020. 
Ryan lives in Rochester, NY with his wife Kacey and 2 children, Sean and Shannon.
---
Sumaira "Sam" Latif
Company Accessibility Leader
Procter & Gamble,
United Kingdom
Session Date: Wednesday, June 9, 2021
Session Time: 10 AM New York | 3 PM London | 7 AM Los Angeles
Sam is P&G's first Company Accessibility Leader and is leading P&G's thought leadership and commitment to making products, packaging and advertising accessible for both the growing aging population, and the 1.7 billion people around the world with a disability.
Winning with 50+/PwD consumers is critical for P&G to grow. By 2030 we will have more >50 consumers to serve vs under 50 and 36% of 50+ consumers will experience a disability. We estimate today that we are losing 1BN dollars per annum across our Categories by not serving this segment. P&G has an opportunity to reach more consumers with more accessible and irresistible products and packaging for all.
Sam was born in the UK and is a first-generation Scottish Pakistani. She is blind and the passion for what she is doing at P&G has been inspired by the personal access challenges she has experienced as both a consumer and an employee. Sam studied Marketing and Business Law at the University of Stirling in Scotland and began her career at P&G in IT. She has lead IT transformations across multiple worldwide businesses, including fragrances, Pampers, Olay and Gillette.
In 2015, Sam switched focus from running IT businesses to figuring out what it would take to make P&G become the most accessible company for the consumers we serve and was appointed as the company's first Special Consultant for Inclusive Design. During this time, Sam worked with the Herbal Essences business to explore how we could make it easier to help people tell the difference between shampoo and conditioner, especially in the shower when people are not wearing their corrective eyewear. It's estimated that 79% of the population in the west wear corrective eyewear and so it is quite hard for people to tell our shampoo and conditioner bottles apart from sight alone.
In February 2019, Sam was promoted to Senior Director and became P&G's first Company Accessibility Leader and is responsible for making P&G's workplace, products and packaging and communications fully accessible to everyone. Sam is married and has three children, boy and girl twins aged 7 and a 10-year-old boy. Sam is enjoying the challenge of learning to play the piano and working out at the gym.
---
Nicolas Lorenz
Chief Commercial Officer
PACCOR
Session Date: Wednesday, June 9, 2021
Session Time: 10 AM New York | 3 PM London | 7 AM Los Angeles
Nicolas Lorenz was born in Mannheim, Germany, in 1968. He joined PACCOR in September 2014 as the Northern Europe Managing Director and later moved on to the position of Vice President Sales. Since 2019, he is also Board member of PETCORE Europe and Co-chairman of the tray work group.
Mr. Lorenz possesses profound knowledge in areas such as packaging and product technologies, sustainable growth, customer care, trading, and sales. He assumed different management positions such as Managing Director at Packmann (1994), Business Development Director at SCA Packaging, Germany, (2001), Sales Director at Budelpack (2006), General Manager at Ditra, Scitra, and Abiat Oleo (2009), and CCO at Shalina Healthcare (2013).
---
Pete Matthews
Director, Brand Design & Operations
Kellogg Europe
Session Date: Wednesday, June 9, 2021
Session Time: 10 AM New York | 3 PM London | 7 AM Los Angeles
Pete has been head of Brand Design & Operations at Kellogg's in Europe for the past 7 years, overseeing all Packaging Design, Artwork & POS
This follows 20 years' experience of managing creative services for some of the biggest brands in CPG & video games, including Cadbury & Codemasters.
He joined Kellogg's to set up a centralized European model, recruiting a team of experts to manage the Design-to-print process, budgets, and agencies, providing creative direction, project management, and acting as brand guardians for visual identity.
Pete also led the transformation of the cereal packaging portfolio in 2019 with the biggest redesign in Kellogg's history. He believes in the power of packaging, the value of design, and the simplification of brand communications. At Kellogg's, Pete is committed to Inclusive Design and more accessible packaging for everyone.
---
Tyler Matusevich
Sr. Sustainable, Industry & Relationship Manager
Digimarc Corporation
Session Date: Wednesday, June 9, 2021
Session Time: 10 AM New York | 3 PM London | 7 AM Los Angeles
At Digimarc, Tyler serves as the "voice of the industry" and works to define the sustainability pathways for the company. He works closely with trade groups and government to create an environment receptive to adoption of circular economy principles, address extended producer responsibility fees and essential requirements, and help clear the path from external barriers to adoption. He works with the ecosystem of customers, suppliers, influencers, and policymakers where he provides expertise to improve recycling, sustainability and circularity, and the role that Digimarc can play in those areas. He is also instrumental in running programs and projects that involve MRFs, trade groups, and industrial sorting and reclamation facilities.
Before joining Digimarc, Tyler worked as a Sustainability Manager at UPM Raflatac for 5+ years, where he led the company's sustainability efforts for the Americas region. Prior to UPM, Tyler has held multiple positions and internships such as TA for Principles of Packaging at Virginia Tech, packaging engineering and design at Packaging Corporation of America and Grupo Phoenix and was a sales representative for Rock-Tenn Company (later acquired by WestRock).
Tyler holds a B.S. in Sustainable Biomaterials with a concentration in Packaging Systems and Design and a M.S. in Natural Resources from Virginia Tech. He also holds Graduate Certificates in Global Sustainability and Natural Resources. He resides in his home state of Virginia. 
---
Tony Moucachen
President
Merlin Plastics
Session Date: Wednesday, June 2, 2021
Session Time: 2 PM New York | 7 PM London | 11 AM Los Angeles
For the past 30 plus years, Merlin Plastics has planned, developed, and refined the re-processing of PE, PP, LDPE, and PET.  In addition, we operate a commingled container sorting plant. The company began its recycling business in 1987 out of a 2000 square foot warehouse in Delta, British Columbia.  Today, Merlin owns and operates recycling facilities totaling over one million square feet in space with sister plants located in Alberta, Ontario, California and Oregon.  Merlin's President, Tony Moucachen, is a Director of the Association of Plastics Recyclers, and Canada Plastics Pact. In the past, Merlin Plastics was honoured to receive the "Outstanding Contribution to Recycling" award from the Recycling Council of Alberta; and the Recycling Council of BC recognized Merlin Plastics with an award "in recognition of ongoing commitment to the ideals of responsible environmental stewardship in the province of British Columbia".  Merlin Plastics is dedicated and committed to providing environmental services in an economically efficient, environmentally sound and socially responsible fashion.
---
Catherine O'Brien
Senior Vice President,
Corporate Affairs and NHW
Nestlé Canada Inc.
Session Date: Wednesday, June 2, 2021
Session Time: 10 AM New York | 3 PM London | 7 AM Los Angeles
Catherine O'Brien is Senior Vice President of Corporate Affairs and Nutrition, Health and Wellness for Nestlé Canada. In this capacity, Catherine is responsible for corporate reputation management including internal communications, stakeholder relations, media relations, issues management, government relations, Creating Shared Value programs and community partnerships. She also oversees the Nutrition, Health and Wellness group which includes the corporate dietitians and oversees the company's Environmental Sustainability strategy.
Catherine joined Nestlé Canada in 2003 and prior to that, she was an Associate Director of Corporate Affairs at Bell Canada, focused on issues management and corporate social responsibility initiatives. Catherine has also worked in the financial services industry leading Corporate Communications for Maritime Life (formerly Aetna Canada) and began her career working in public relations at St. Joseph's Health Centre in Toronto.
Catherine has a Bachelor of Arts degree with a major in English from Carleton University and a diploma in Advertising and Public Relations from St. Lawrence College in Kingston, Ontario.
She is actively involved in numerous committees for Food Health and Consumer Products Canada, the Association of Canadian Advertisers and other industry committees and initiatives. She is a member of the Board of Directors of the Coffee Association of Canada and also is Chair of the Board of the recently launched Canada Plastic Pact. Catherine served as past Chair of Companies Committed to Kids and was a long time Board member.  In 2020 she was recognized as a leader in the Canadian food industry as a Star Woman of Grocery.
---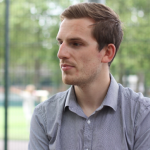 Marc Powell
Strategic Accessibility Lead
Royal National Institute of Blind People
Session Date: Wednesday, June 9, 2021
Session Time: 10 AM New York | 3 PM London | 7 AM Los Angeles
Marc is a passionate advocate and evangelist within the world of accessibility, having represented the RNIB since retiring from his professional sporting career as a Paralympic judo athlete. Marc is the Strategic Accessibility Lead at RNIB and works closely with a number of global organizations to raise the bar when it comes to accessibility and inclusion, creating sustainable long-lasting social change.
He has a genetic eye condition called Cone Rod Dystrophy, which has affected him since birth. He has been featured in many social media campaigns which aim to educate the public on the 'spectrum of sight loss' and takes every opportunity to raise awareness of visual impairment.
---
Anna Rajkovic
Circular Economy Market Manager
NOVA Chemicals
Session Date: Wednesday, June 2, 2021
Session Time: 2 PM New York | 7 PM London | 11 AM Los Angeles
Anna Rajkovic is the Circular Economy Market Manager at NOVA Chemicals. In her role, she is responsible for the company's PCR product portfolio, and more generally driving circularity with plastic converter customers and across the entire plastics value chain. Anna joined NOVA Chemicals in 2008; prior to her current role she was an applications development specialist in the circular economy space as well as a technical service specialist for the drum and pipe markets. She has also been deeply involved with industry associations, currently serving on the Association of Plastics Recyclers (APR) Film Technical Committee and the Alliance to End Plastic Waste (AEPW) Design for Circularity Thematic Expert Group (TEG), and past representation of NOVA Chemicals at IPANA, RIBCA, PDI, PPI, ASTM and CSA.  Prior to joining NOVA Chemicals, Anna was a regional sales manager at KWH pipe in Calgary and an account manager at Jana Labs. Anna has a Bachelor of Chemical Engineering from McMaster University in Hamilton, Ontario. She lives in the Okanagan with her family including two young children, where she enjoys skiing, mountain biking, and the local lakes and vineyards.
---
Bert Ritzerfeld
Client Director CPG
Digimarc SME
SGK EMEA
Session Date: Wednesday, June 9, 2021
Session Time: 10 AM New York | 3 PM London | 7 AM Los Angeles
Bert Ritzerfeld has a packaging background with a strong expertise in reprography. Since joining the SGK in 2007, he has been responsible for client management and print production and is currently working as Client Director CPG and SME Digimarc Technology for SGK EMEA. He is also in the lead of the Holy Grail project for SGK EMEA.
---
George Roter
Managing Director
Canada Plastics Pact
Session Date: Wednesday, June 2, 2021
Session Time: 2 PM New York | 7 PM London | 11 AM Los Angeles
George is Managing Director of the Canada Plastics Pact, and a highly regarded not-for-profit and business leader, known for his ability to foster innovation through the start-up and operation of effective, inspiring, and diverse initiatives in Canada and abroad.
He began his career co-founding and serving as CEO of Engineers Without Borders Canada, a leading innovation, advocacy, and skills development NGO. Under his leadership for 14 years, EWB Canada grew into an organization of thousands of young leaders and engineers in Canada and across Africa. He then took on the challenge of advancing open internet technologies globally as Director of Open Innovation Programs at Mozilla.
George is an Ashoka Fellow, Action Canada Fellow, Canada Top 40 Under 40, and was awarded the Young Leaders Award by the Public Policy Forum. He is humbled to have received the Meritorious Service Cross (Civil), four honorary Doctorate degrees, along with a Bachelor of Applied Science.
---
Tom Szaky
CEO
TerraCycle, Inc. & Loop Global
Session Date: Wednesday, June 2, 2021
Session Time: 10 AM New York | 3 PM London | 7 AM Los Angeles
Tom Szaky is founder and CEO of TerraCycle, a global leader in the collection and repurposing of complex waste streams. TerraCycle operates in 20 countries, working with some of the world's largest brands, retailers and manufacturers to create national platforms to recycle products and packaging that currently go to landfill or incineration.
In May 2019 TerraCycle launched Loop, a circular shopping platform that enables consumers to shop for household products in durable, reusable packaging. Loop is available in Paris, France, the UK and the 48 contiguous U.S. states, and is a key step in helping to end the epidemic of waste that is caused by 'single- use' consumption. In 2021, Loop will become available in Canada, Japan and Australia.
Tom and TerraCycle have received hundreds of social, environmental and business awards and recognition from a range of organizations including the United Nations, World Economic Forum, Schwab Foundation, Fortune Magazine, Time Magazine and the U.S. Chamber of Commerce.
Tom is the author of four books, "Revolution in a Bottle" (2009), "Outsmart Waste" (2014), "Make Garbage Great" (2015) and "The Future of Packaging" (2019). Tom created, produced and starred in TerraCycle's reality show, "Human Resources" which aired on Pivot from 2014-2016 and is syndicated in more than 20 foreign markets on Amazon and iTunes.
---
Peter van Stolk
Chief Executive Officer
Freshlocal Solutions

Session Date: Wednesday, June 2, 2021
Session Time: 2 PM New York | 7 PM London | 11 AM Los Angeles
Peter van Stolk brings more than 30 years of experience to Freshlocal Solutions and serves as its Chief Executive Officer, where in addition to his role as Chief Executive Officer, he oversees all marketing, branding, and sets the strategic direction for the company. Peter joined the company in 2010. Freshlocal Solutions Inc includes the group of companies of SPUD.ca, FoodX Technologies, Be Fresh Organic Markets, Blush Lane Organic Markets, and Mainland Fresh Distributions.
Peter brings a high level of entrepreneurial energy, with deep roots in the food and beverage industry, to Freshlocal. He was the founder of Jones Soda Co. in 1987 and served as its Chief Executive Officer and Chair of the Board of Directors through 2007. Jones Soda was one of the first consumer-branded companies that recognized the potential of Social Media to create an emotional connection with its consumers. Jones Soda invited its followers to participate and interact with the brand through proprietary custom labeling and unique flavor development.
Prior to joining Freshlocal's predecessor company, SPUD, and in addition to his efforts at Jones Soda, Peter founded the Treefort Group in 2008, served on the Board of Directors for Kor Water (2009 to 2011) and Steaz (2010 to 2013).
---
Johan Werme
System Sales Director
AR Packaging

Session Date: Wednesday, June 2, 2021
Session Time: 10 AM New York | 3 PM London | 7 AM Los Angeles
Johan has played a major role in developing the revolutionary packaging systems Boardio® and Sealio®, which meet today's and tomorrow's ever-increasing needs for sustainable packaging without compromising product safety, consumer convenience and branding possibilities. The market introduction of the fibre-based Boardio, certified for recycling, is driven by Johan and his cross-functional team world-wide with a number of key players having products packed in Boardio® in stores later this year. With more than 20 years in packaging and a strong belief in true partnership, Johan has led many successful business introductions where new innovations were launched in strategic cooperation with multinational customers and brand owners.