PAC Disruptors Summit | Virtual | June 2 & 9, 2021
The untapped potential of Mars has forever fascinated mankind, drawing parallels to the untapped innovation potential among us in the world of packaging. The PAC Disruptors Summit has been designed to boldly address opportunities and challenges through remarkable exploration of critical issues that define the packaging industry, at this time of unprecedented change.
Our speakers and disruptive trailblazers will cover topics like:
Promoting cross-value chain collaboration for results that benefit the industry at large
How to scale disruptive and revolutionary change, turning big ideas into big impact to the bottom line
Creating positive change for equity and inclusion with breakthrough packaging solutions
Join us on a journey through this new dimension of packaging exploration and innovation.               Register Now
Member rate: $99 USD
Non-member rate: $199 USD
Cost includes FULL summit access, for ALL sessions on both days. 
Dates: June 2 & 9, 2021 | Virtual
Morning Sessions: 7 AM to 9 AM Los Angeles | 10 AM to 12 PM New York | 3 PM to 5 PM London
Afternoon Sessions: 11 AM to 1 PM Los Angeles | 2 PM to 4 PM New York | 7 PM to 9 PM London
PAC Disruptors Summit Schedule
June 2, 2021 | Day One
10 AM to 12 PM:
Disrupting Reuse:
Loop Launches in Canada with Loblaw & Nestle
Loblaw, Nestle, TerraCycle
June 9, 2021 | Day Two
10 AM to 12 PM:
See Packaging Differently
Kellogg, P&G, & RNIB
Digitalization, Recycling, Circularity: The New Paradigm for Packaging
Digimarc, PACCOR
2 PM to 4 PM:
Catalyzing Innovative Cross-Value Chain Collaborations
Canada Plastics Pact
Next Gen Disruptors
FLEXI-HEX
A Friendlier Company
2 PM to 4 PM:
Circular Solutions
Walmart
Additional speaker announcements coming soon! 
Catalyzing Innovative Cross-Value Chain Collaborations
Session Date: Wednesday June 2, 2021
Session Time: 11 AM Los Angeles | 2 PM New York | 7 PM London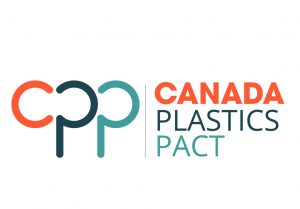 The Canada Plastics Pact (CPP) is a unique multi-stakeholder, industry-led, cross-value chain collaboration platform that aims to tackle plastic packaging waste and pollution. This panel will highlight unique collaborations between CPP's 55+ Partners that are tackling hard-to-solve problems in plastics packaging. It will explore how these collaborations will change the game and catalyze the transition to a circular economy for plastics in Canada.
---
Session Speakers
George Roter
Managing Director
Canada Plastics Pact
George is Managing Director of the Canada Plastics Pact, and a highly regarded not-for-profit and business leader, known for his ability to foster innovation through the start-up and operation of effective, inspiring and diverse initiatives in Canada and abroad.
He began his career co-founding and serving as CEO of Engineers Without Borders Canada, a leading innovation, advocacy and skills development NGO. Under his leadership for 14 years, EWB Canada grew into an organization of thousands of young leaders and engineers in Canada and across Africa. He then took on the challenge of advancing open internet technologies globally as Director of Open Innovation Programs at Mozilla.
George is an Ashoka Fellow, Action Canada Fellow, Canada Top 40 Under 40, and was awarded the Young Leaders Award by the Public Policy Forum. He is humbled to have received the Meritorious Service Cross (Civil), four honorary Doctorate degrees, along with a Bachelor of Applied Science.
See Packaging Differently
Session Date: Wednesday June 9, 2021
Session Time: 7 AM Los Angeles | 10 AM New York | 3 PM London
Join Kellogg's, Procter & Gamble and the Royal National Institute of Blind People on a journey that is creating a new world of packaging for blind and partially sighted people. Hear the story behind two inclusive packages that won PAC Global Leadership Awards.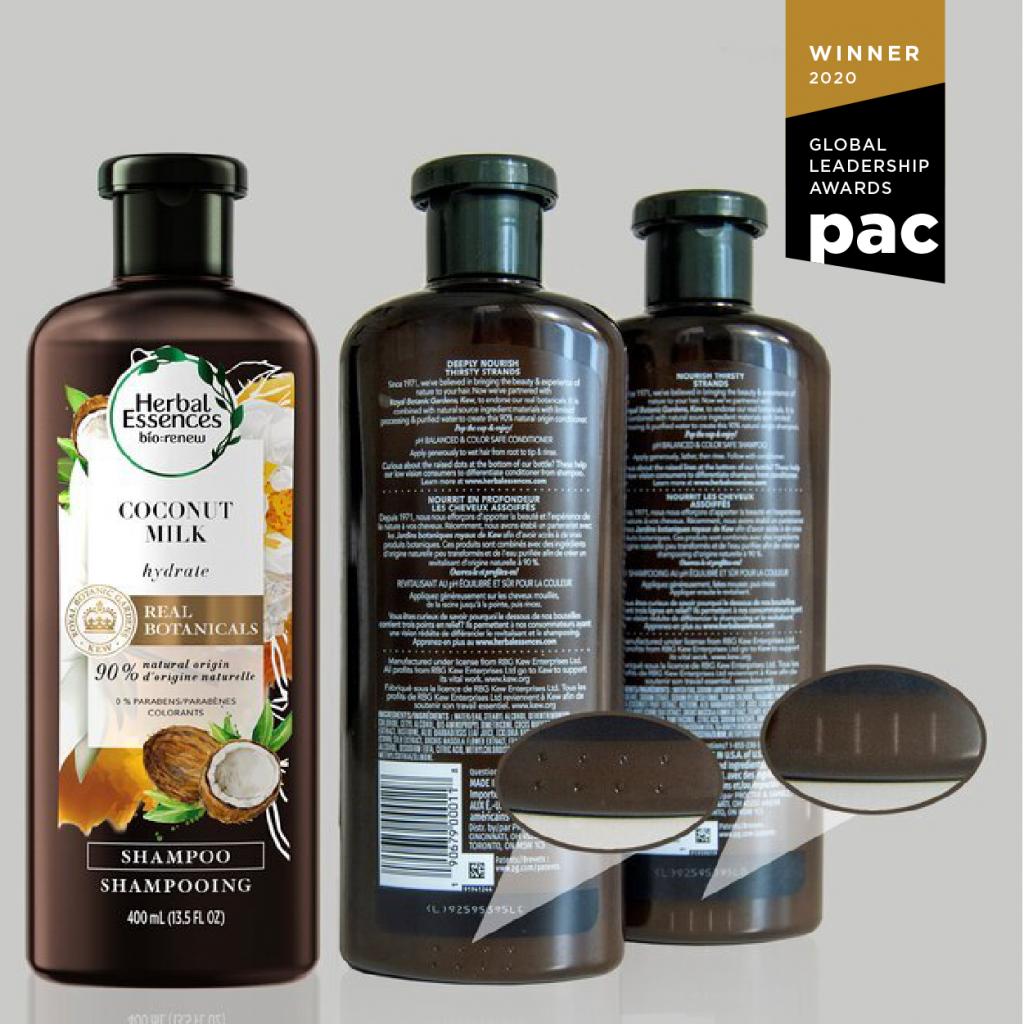 To honour World Sight Day in 2019, Herbal Essences announced a new initiative aimed at making shampoo and conditioner packaging more accessible for blind and partially sighted consumers. This innovation was spearheaded by Sumaira "Sam" Latif, P&G's Accessibility Leader, who has been with the company for over 18 years and is herself blind.
In 2020 for World Sight Day, RNIB partnered with Kellogg's UK to produce accessible information on cereal boxes for blind and partially sighted people. The boxes use NaviLens technology (Apple Store, Google Play) to allow a smartphone to detect and playback labelling and allergen information to shoppers.
Sumaira "Sam" Latif
Company Accessibility Leader
Procter & Gamble,
United Kingdom
Sam was born in the UK and is a first generation Scottish Pakistani. She is blind and the passion for what she is doing at P&G has been inspired by the personal access challenges she has experienced as both a consumer and an employee.
In 2015 Sam switched focus from running IT businesses to figuring out what it would take to make P&G become the most accessible company for the consumers we serve and was appointed as the company's first Special Consultant for Inclusive Design. During this time, Sam worked with the Herbal Essences business to explore how we could make it easier to help people tell the difference between shampoo and conditioner, especially in the shower when people are not wearing their corrective eyewear.
In February 2019 Sam was promoted to Senior Director and became P&G's first Company Accessibility Leader and is responsible for making P&G's workplace, products and packaging and communications fully accessible to everyone.
Pete Matthews
Director, Brand Design & Operations
Kellogg Europe
Pete has been head of Brand Design & Operations at Kellogg's in Europe for the past 7 years, overseeing all Packaging Design, Artwork & POS.
This follows 20 years' experience of managing creative services for some of the biggest brands in CPG & video games, including Cadbury & Codemasters.
He joined Kellogg's to set up a centralized European model, recruiting a team of experts to manage the Design-to-print process, budgets and agencies, providing creative direction, project management and acting as brand guardians for visual identity.
Pete also led the transformation of the cereal packaging portfolio in 2019 with the biggest redesign in Kellogg's history.
He believes in the power of packaging, the value of design and the simplification of brand communications.
At Kellogg's, Pete is committed to Inclusive Design and more accessible packaging for everyone.
Marc Powell
Strategic Accessibility Lead
Royal National Institute of Blind People
Marc is a passionate advocate and evangelist within the world of accessibility, having represented the RNIB since retiring from his professional sporting career as a Paralympic judo athlete. Marc is the Strategic Accessibility Lead at RNIB and works closely with a number of global organisations to raise the bar when it comes to accessibility and inclusion, creating sustainable long lasting social change. He has a genetic eye condition called Cone Rod Dystrophy, which has affected him since birth. He has been featured in many social media campaigns which aim to educate the public on the 'spectrum of sight loss' and takes every opportunity to raise awareness of visual impairment.